RULES & RACE FORMAT
The Canadian Indoor Rowing Championships is recognized by Row Ontario and Rowing Canada Aviron and follows the Canadian Rules of Racing as it pertains to indoor racing format.
Race Format: All races will be held on 32 connected lanes on new Concept 2 Model D Ergometers. Results will be displayed on enhanced performance monitors and connected to a large screen over the race area. The screen may not be visible to all competitors and is largely for the benefit of spectators. For more info on race day procedures click here.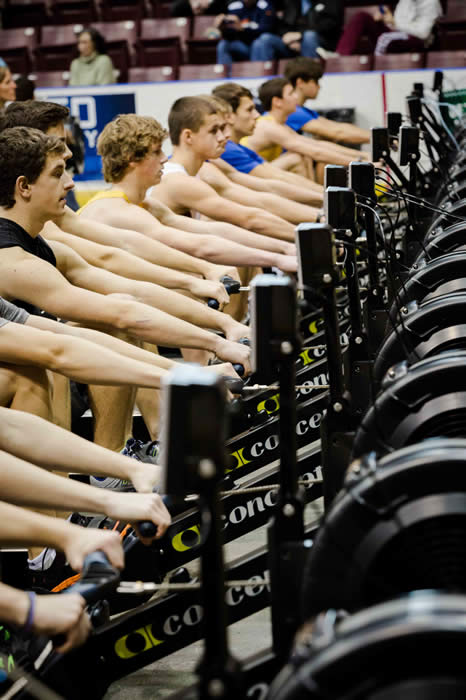 Crew Racing: In Crew events, competitors will sit side by side, and each stroke is averaged toward one boat. A 2:00 split and a 1:30 split result in a 1:45 split. Again the schedule includes the famous Parent - Offspring Double (500m), and Fours Men and Women's crews (1000m) All competitors in a crew will race the full distance listed at the same time.
| | |
| --- | --- |
| Individual Open (U17, U19, U23, Open) | 2000 metres |
| Individual Lightweight (U17, U19, U23, Open) | 2000 metres |
| Masters | 2000 metres |
| Coxswains | 1000 metres |
| Para - Athletes | 2000 metres |
| Junior Novice - Age 13-15 | 1000 metres |
| Crew Fours | 1000 metres |
| Parent Offspring Doubles | 500 metres |